Something about blacksmithing.
Blacksmithing is for me a hobby and sometimes a small business.
I love it because it is not exact. The result develops during process. You have to be fast and sometimes precise, but your skill and other factors will make the result vary. And If you are up to make several examples of the same item things are really getting interesting. So to judge a good blacksmith from a less experienced you should look at several items of the same type made by him. And the speed he works at. A skilled blacksmith will both work fast and make things with god repetition.
The art of blacksmithing also include a nice piece of effort making you tired and the result will be very dependent on that.
Iron and steel are nice in their behaviour getting softer when warming. There is also the possibility of hardening certain qualities if you are up to making tools.
Examples of work
Here are some pictures: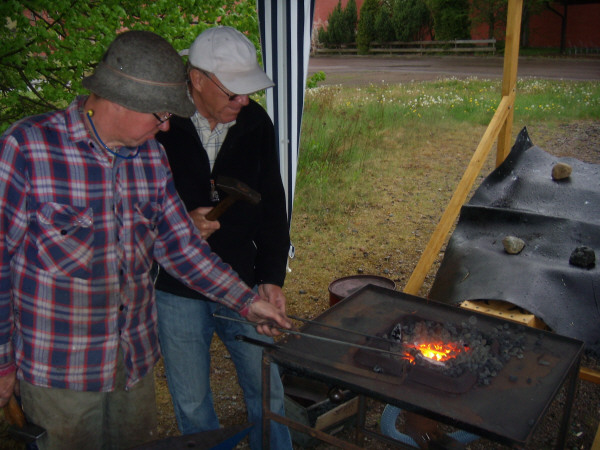 Warming in a in Sweden called "aecha".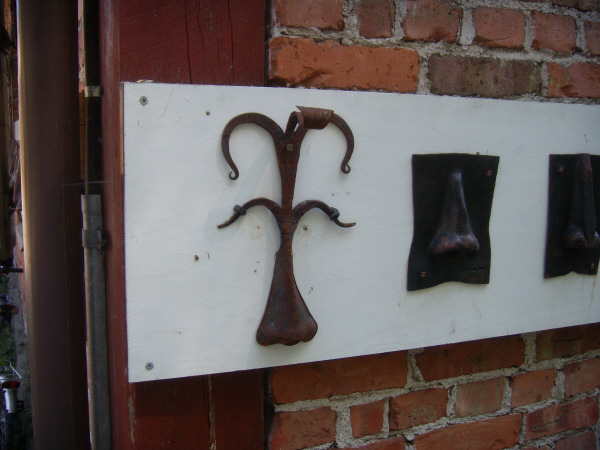 Example of art. Here noses.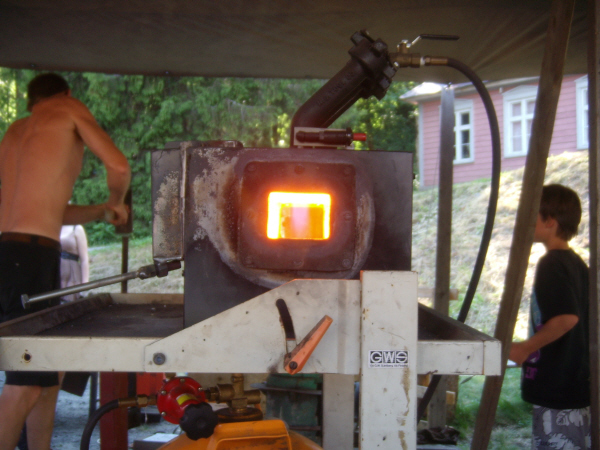 A nice owen driven by butane.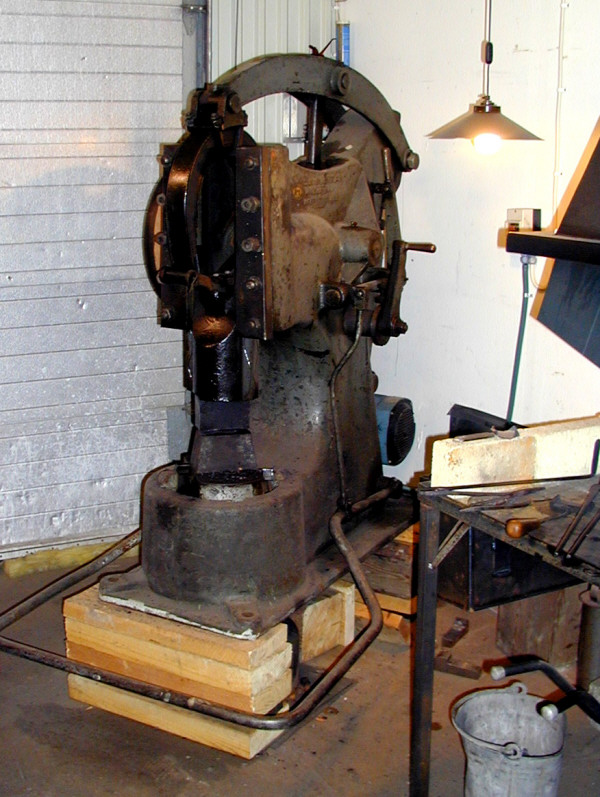 A machine hammer propelled by an electrical motor.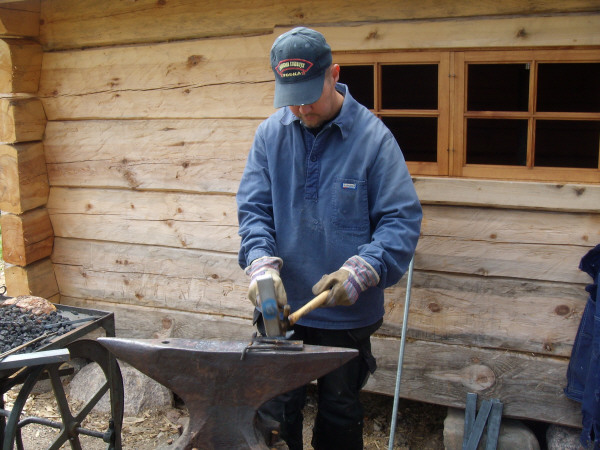 A friend making a hole in a piece of iron.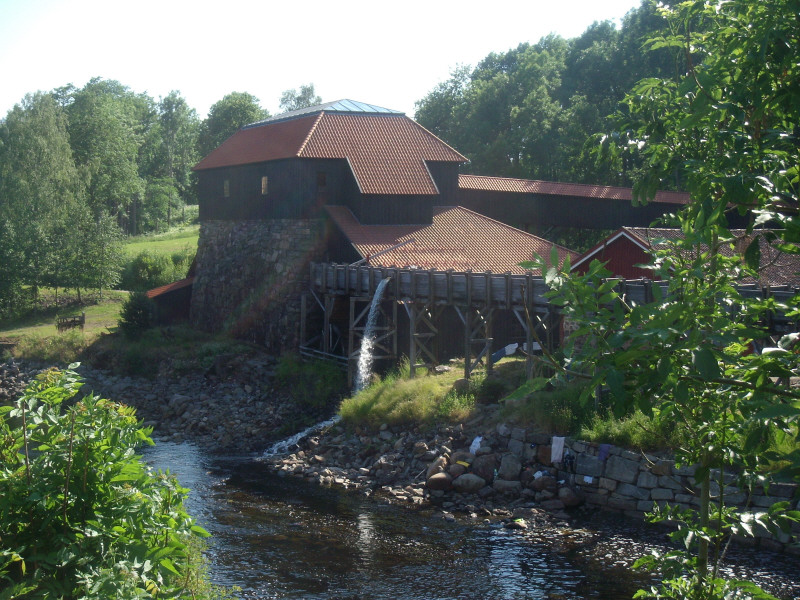 An old place for making of iron. Naes Verk in Norway.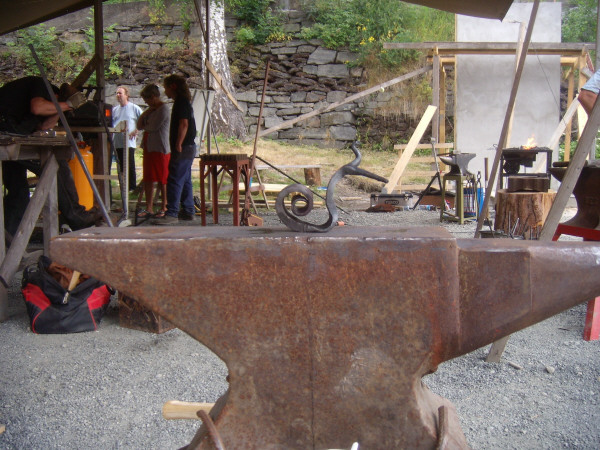 A snail made at the summer meet at Naes verk.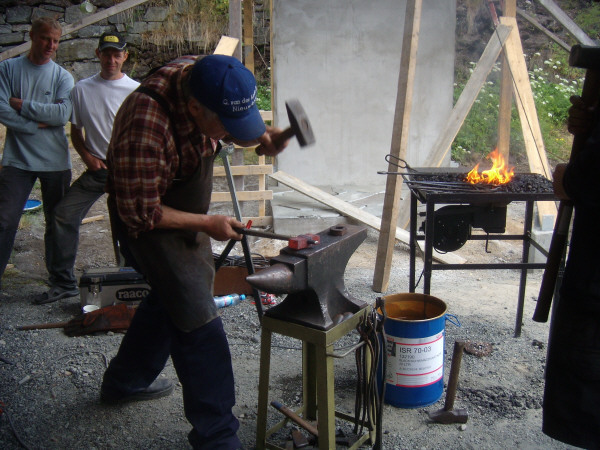 Tool making from the same meet.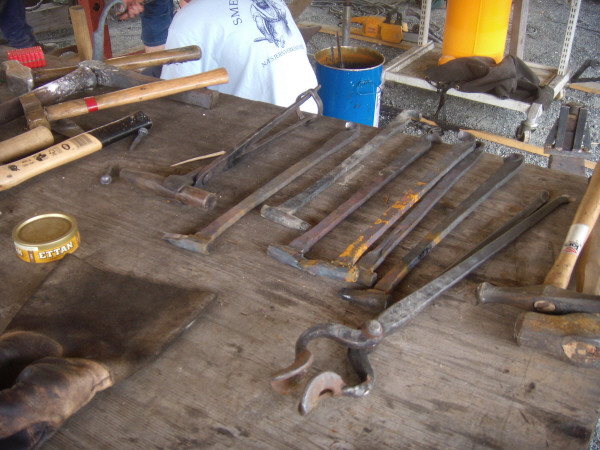 Tools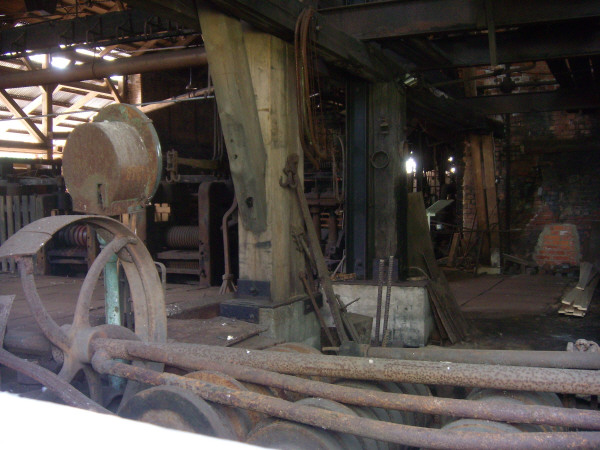 An old rolling mill in Sweden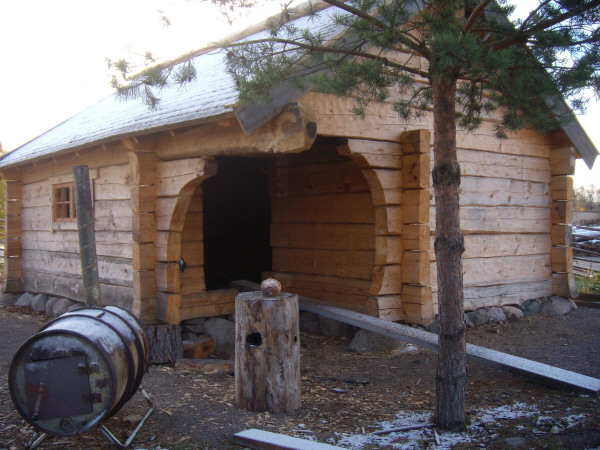 A newly built house for smithing.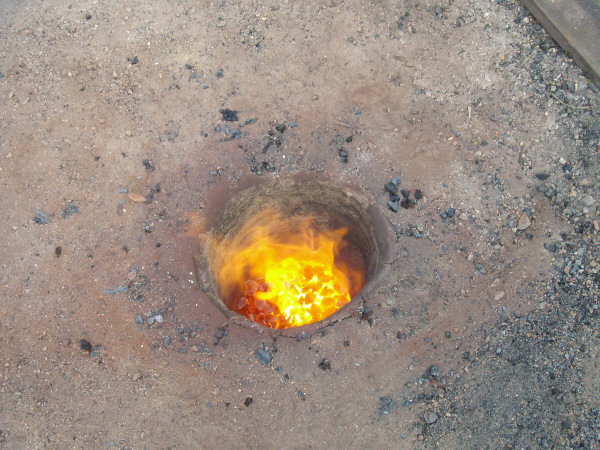 Making of iron from "malm"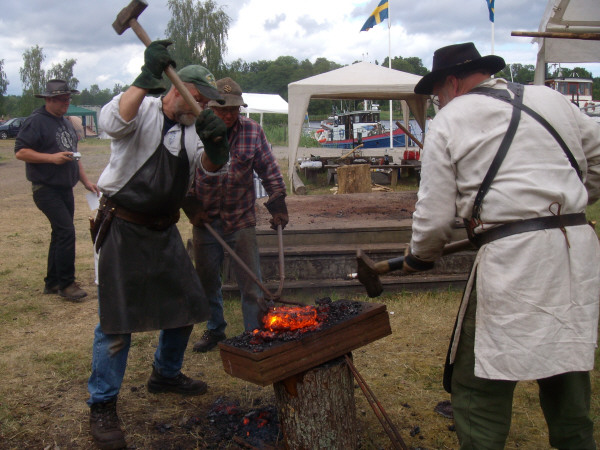 Hammering the result together. (Forsvik Sweden).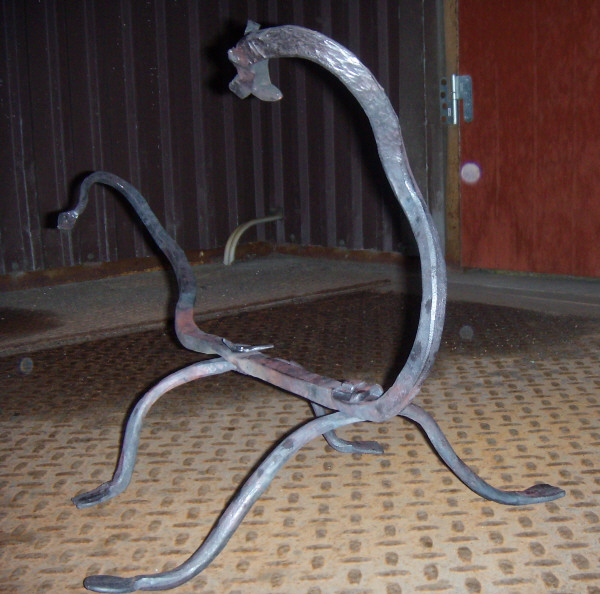 A sea dragon.